Manual Testing Course ▷ 100% Job ▷ Live Projects ▷ SLA Training Institute, Laxmi Nagar, Delhi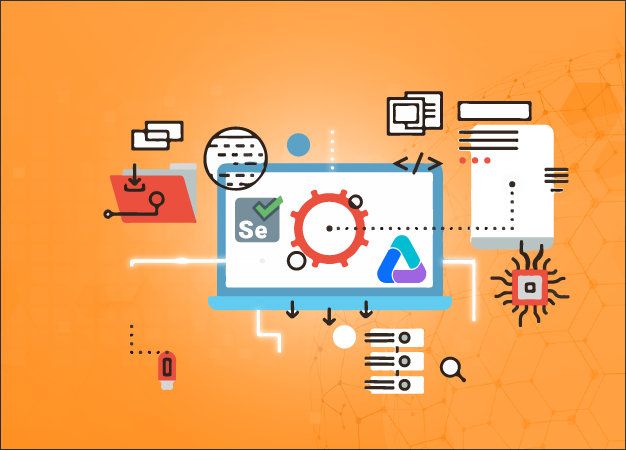 MANUALl+AUTOMATION SOFTWARE TESTING TRAINING
Advanced Selenium
QTP/UTF
Agile Testing
Methodologies
Manual Software
Testing + ISTQB
Manual+Automation Testing Course in Delhi
Manual+Automation Software Testing Training Course in Delhi
Manual + Automation Testing Programme Details
Course Duration: 95 – 110 HRS with Highly Skilled Corporate Trainers Manual + Automation Testing Training for Modules – Weekdays / Weekend
Are you able to answer following questions?
What is SRS, use case, user story & functional specification? Where will you use what?
What is configuration management?
What is Agile, sprint, scrum, product backlog, retrospection, scrum master etc.?
What is agile board & what is a confluence page?
What are estimation techniques?
What is QA & QC?
What are different levels of CMMI, TMM & ISO?
How quality professionals get easily promoted in senior management role?
How to deploy, customize, administrate & use tools like Quality Center, QTP, Selenium IDE, JIRA, TestLink, Mantis, SVN etc?
If you already know solutions of above questions, then probably you don't need this course. However if not, then become a Manual & automation expert with us.
SLA Consultants Delhi – Manual + Automation Testing Certification Training Delivery Method:
Web / Desktop Base.
Instructor-Led Classroom Sessions.
Presentations/Demonstration/Practicals of concepts.
Handouts/Assignments/Real-time Exposure to work on Clients.
NOTE: Classes Are Also Available On Module Basis
Software Testing Programme Modules
Manual + Automation Software Testing Training Course
Find the course details below. Classes & Course can be designed/customize as per request
Duration of Module
| Selenium Course Module | Selenium Course Duration |
| --- | --- |
| Module 1 – Manual+ISTQB Software Testing | 55 – 60 (Hours) |
| Module 2 – Advanced Selenium | 35 – 40 (Hours) |
| Module 3 – QTP / UFT | 30 – 35 (Hours) |
| Module 4 – Agile Methodology | 20 – 25 (Hours) |
| (Manual+ISTQB) + (Basic Selenium Testing) | 55 – 60 (Hours) |
| (Manual+ISTQB) + (Advanced Selenium) | 80 – 90 (Hours) |
Batch Timings
| Selenium Course Schedule | Selenium Course Timing |
| --- | --- |
| Monday to Friday | 8:00 AM – 10:00 AM |
| Monday to Friday | 10:00 AM – 12:00 PM |
| Monday to Friday | 2:00 PM – 4:00 PM |
| Monday to Friday | 4:00 PM – 6:00 PM |
| Saturday/Sunday | 8:00 | 12:00 | 2:00 | 4:00 |
| Sunday | 8:00 AM – 10:00 AM |
| Sunday | 10:00 AM – 12:00 PM |
| Sunday | 2:00 PM – 4:00 PM |
| Sunday | 4:00 PM – 6:00 PM |
Download Manual+Automation Software Testing Course Brochure